Singing Oak House Concerts Presents
Songwriters in the Round
Friday, March 8, 2018 at 7:30 PM
* Potluck finger food gathering at 6:45 *
(Note different times)
Singing Oak House Concerts is thrilled to host the second annual "Songwriters in the Round" which features organizer David Roth, Sloan Wainwright, and Harold Payne. Join us for an intimate in-the-round with David (Orleans, MA), Sloan (Armonk, NY), and Harold (Los Angeles, CA). Anything can happen as these seasoned (marinated?) nationally touring artists take turns in a one-of-a-kihd musical conversation.
CCSR director David Roth started the annual Cape Cod Songwriting Retreats in 2014 in order to create a safe and supportive environment for people in all walks of life and all levels of experience to reconnect with their creativity. His own music strikes many chords, hearts, and minds with unique songs, offbeat observations, moving stories, sense of the hilarious, and powerful singing and subject matter. As singer, songwriter, recording artist, keynote speaker, workshop leader, and instructor, David has earned top honors at premier songwriter competitions – Kerrville (TX) and Falcon Ridge (NY) – and taken his music, experience, and expertise to a wide variety of venues in this and other countries full-time for three decades.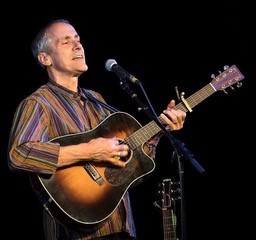 David Roth
Read more >
David's songs ("Rising in Love", "Earth", "Manuel Garcia", "May the Light of Love", "Nine Gold Medals", "Spacesuits", "Rocket Science", "I Stand for Love", "That Kind of Grace", and others) have found their way to Carnegie Hall, the United Nations, several Chicken Soup for the Soul books, the Kennedy Center, Peter, Paul, & Mary and Kingston Trio CDs, NASA's Space Shuttle Atlantis's, the classic folk song books "Rise Up Singing" and "Rise Again" (sequel), and 15 CDs on the Wind River and Stockfisch (Germany) labels.

David Roth - "I Stand for Love"
Defying standard categorization, singer/songwriter Sloan Wainwright, consistently demonstrates her easy command of a variety of American musical styles — pop, folk, jazz and blues — held together by the melodious tone of her rich contralto, with the end result being a unique and soulful hybrid. Her family tree (brother and folk-music luminary Loudon Wainwright, nephew Rufus Wainwright, nieces Martha Wainwright and Lucy Wainwright Roche) reads like a who's who of contemporary folk music. Sloan's incredible gift is not only her unique songwriting ability but also her dramatically voiced rendition of original songs.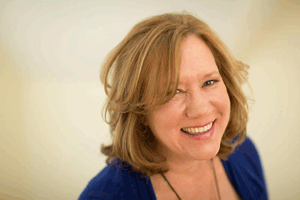 Sloan Wainwright
Read more >
With a solid and impressive discography of 10 original CDs Sloan continues to write, sing and perform live and has won two songwriting awards at the annual EmPower Posi Music Awards. In addition, Sloan has written numerous musical compositions for theater and dance and teaches at many of the best-known master songwriter series and workshops.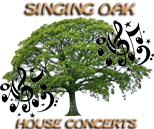 Sloan's open spirit and first-hand experience is welcome –year after year– in the musical classrooms of such prestigious song camps as Richard Thompson's Frets and Refrains, The Swannanoa Gathering, SummerSongs, WUMB Radio's Summer Acoustic Music Week (SAMW), Winter Acoustic Music Weekend (WAMW), Moab Folk Camp, Cape Cod Songwriting Retreat and emPower Music & Arts Totally Cool Song School.
Sloan will be accompanied by Glen Roethel, an accomplished singer and songwriter in his own right.

Sloan Wainwright at the Cooperage
Harold Payne is a multi-platinum award-winning songwriter whose soulful uplifting songs and husky heartfelt vocals have graced stages around the world. He has written songs for such diverse artists as Rod Stewart, Patti LaBelle, the Temptations, and long time collaborator, Bobby Womack—literally from Peter Paul and Mary to Snoop Dogg. Most recently, Rudimental reached #1 on the UK album charts containing the Womack/Payne song "New Day", "Daylight" charted with Kelly Rowland plus the CD "Bravest Man in the Universe" which was co-written by Payne, Bobby Womack, Damon Albarn (Gorillaz) & Richard Russell (XL Recordings) received the prestigious "Q" award in the UK for "Best Album of the Year.

Harold Payne
Read more >
Although a major part of Harold Payne's career has involved songwriting, he has maintained a performance schedule over several decades averaging over 200 dates per year. Harold has played just about every imaginable venue… from amphitheaters, festivals & Houses of Blues to corporate events, houses of worship & house concerts. He has opened for the likes of Van Morrison, Kenny Loggins, Heart, Emmy Lou Harris, Air Supply & Hawaiian legend "Iz" (Israel Kamakawiwo`ole). He was also invited by Jimmy Webb & Paul Williams to perform their songs at tribute concerts, and created customs songs for Regis Philbin, Al Pacino & Bob Cavallo. Most recently, Harold has created a one man themed show called 'Under the Radar Over the Moon.'
At every performance he presents at least one "ON THE SPOT" improv creation, which is truly his musical signature! He often uses his uncanny gift for spontaneity to create recap songs, of talks just presented. Harold's custom material for various tributes, "team building" and leadership activities help make special events more entertaining and interactive, while still imparting important content. All of Payne's performances are soulful, heartfelt and humorous.

Harold Payne - "Break the Chain"
We hope that you will join us for this momentous event. As always, our house concerts are by invitation and all proceeds (suggested donation $20) go to the artists. Please visit the websites of David Roth at DavidRothMusic.com, Sloan Wainwright at SloanWainwrightMusic.com and Harold Payne at HaroldPayneMusic.com to learn more about these amazing performers.
Joe Crookston returns Monday, April 8, 2019

Tret Fure returns Monday, May 6, 2019

Ronny Cox with Radoslav Lorkovic will perform Monday, October 21, 2019

Greg Tamblyn will perform Monday, November 11, 2019

Dave Gunning returns Monday, May 4, 2020

More great artists coming to Singing Oak in 2020!

---

Suggested Donation $20

RESERVATIONS ARE REQUIRED

Please RSVP to
singingoakhouseconcerts@gmail.com
or call 508.237.2024

We'll reply with confirmation, directions
and parking instructions

Potluck Gathering at 6:45 ~ feel free to bring finger food/dessert and/or beverage to share

Singing Oak House Concerts is located in West Harwich at the home of Ralph Diamond and Gail McAleer. All concerts are non-commercial, private events. Admissions are collected as donations, 100% of which go to the performing artist.

This promises to be another amazing concert and rare opportunity to experience these amazing artists in a warm, Cape Cod setting. Thanks and we look forward to sharing the music together!

In peace and music,
Ralph and Gail
Singing Oak House Concerts
singingoakhouseconcerts@gmail.com

---

Additional Information

RESERVATIONS ARE REQUIRED.

Some of our house concerts fill up so please RSVP early.

Our house concerts usually begin at 7:00 P.M. with a potluck appetizer/dessert social gathering starting at 6:15. Most concerts are hosted either on Sunday or Monday evenings and our performers usually appear on Bob Weiser's "Old Songs' Home" radio show on WOMR on Monday morning. Check our website for more details.

A voluntary suggested donation of $20 per person to the musician(s) is requested. This is payable in cash at the door.

Remember, 100% of all contributions go directly to the performers so if you RSVP and can't make it, please let us know so we can give your seat to someone else.

Most of the musicians we host have CDs available for sale during the break and after the house concert.

Please RSVP to
singingoakhouseconcerts@gmail.com
or call 508.237.2024

Please support independent musicians!