A special treat for our Singing Oak House Concert folks...a concert in the round!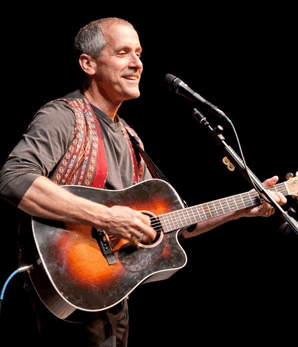 David Roth
Read more >
David Roth strikes many chords, hearts, and minds with his unique songs, offbeat observations, moving stories, sense of the hilarious, and powerful singing and subject matter. As singer, songwriter, recording artist, keynote speaker, workshop leader, and instructor, David has earned top honors at premier songwriter competitions – Kerrville (TX) and Falcon Ridge (NY) – and taken his music, experience, and expertise to a wide variety of venues in this and other countries full-time for three decades.
David's songs ("Rising in Love", "Earth", "Manuel Garcia", "May the Light of Love", "Nine Gold Medals", "Spacesuits", "Rocket Science", "I Stand for Love", "That Kind of Grace", and many more) have found their way to Carnegie Hall, the United Nations, several Chicken Soup for the Soul books, the Kennedy Center, Peter, Paul, & Mary's "Discovered" (Warner Brothers), the Kingston Trio's "Born at the Right Time", NASA's Goddard Space Center ("Rocket Science" went up on the Space Shuttle Atlantis's May 2009 mission to repair the Hubble Telescope), the classic folk song books "Rise Up Singing" and "Rise Again" (sequel), and 13 CDs on the Wind River and Stockfisch (Germany) labels. Winner of 4 Positive Music Awards and the 2015 Grace Note (Unity Worldwide) for Outstanding Contribution to New Thought Music, David has also been featured on many of Christine Lavin's seminal Rounder Records compilations.  The former artist-in-residence at New York's Omega Institute has also been a songwriting judge at Kerrville, Napa Valley (CA), Tumbleweed (WA), Eventide Arts (MA), the Avalon Festival (WV), the South Florida Folk Festival, and for the Rhode Island Songwriters Association (RISA).

David Roth - "I Stand for Love"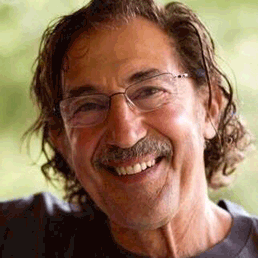 Freebo
Read more >

Folk-Rock Blues Icon - From world renowned bassist (Bonnie Raitt 10 years, CSN, John Mayall, Maria Muldaur, Ringo Starr, Neil Young, Dr. John, Loudon Wainwright) to award winning singer/songwriter, Freebo's music touches your heart with songs of life, love, dogs, and the human condition. He is well regarded for his high level of musicality coupled with his thoughtful and powerful use of words in song lyrics as well as in prose and narrative. He has also appeared on the classic TV shows Saturday Night Live, Midnight Special, The Tonight Show, and in concert with the legendary Spinal Tap.
Here's what critics are saying about Freebo:
"Freebo is more than one of LA's best players, he's also a richly gifted and distinctive songwriter, as expressive in his writing as on a bass" (Paul Zollo, Songwriters On Songwriting)
"Freebo's intimate and go-down-easy personable vocals tie in light-hearted fare, social commentary and spiritual quest with love-sweet-love, and make it sound seamless." (Janet Goodman, Music News Nashville)
"Listening to Freebo is like riding on a cumulus cloud of peaceful awareness, a cosmic blend of folk/country/rock/soul ear-pleasing genre-defying music." (Walt Falconer, Cool Album Of The Day)

Freebo - "Standing Ovation"